About Game
This is a shooter game with no special tips and tricks. You need to find mushrooms on the map and eat them. In this way, you can take control of the whole map in no time. The opponents are always the real entities in the game so you need to be careful as if you want to kill them then they also want too.
Gameplay Description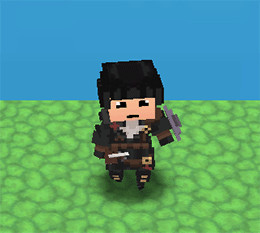 This game is all about taking control of the map and become the coolest player in the game. You need to kill your opponents to get more XP points shown above in the left corner of the screen. You can do this by collecting blue mushrooms and killing your opponents after eating. There is level in the game and for each level up you will get some extra points as well.
There is a points multiplier on the screen and it is the most useful option you should notice. It helps you to get more score on eating the mushrooms. You need to upgrade this one soon in the game to have more points on every kill. You can even get +3XP per mushrooms so this XP multiplier is an important factor in the game.
There is some useful information that can help you survive in the game.
Do not step up on the yellow colored part of the map as it can make you lose 5 HP points. Red colored part can restore 5HP points as well. You need to be careful while making a move on the map. If you find some skill better you can upgrade it on your own as well.
How to Play?
Don't worry, we have simple controls for you this time as well. WASD or arrow keys are used to move across the map. Shooting is done with the help left mouse key. You can play any io game with your family and friends and share the game anywhere you want. So, do it and have some luck in this game.