About Game
MyDragon.io is an exemplary io game with classic graphics. It has all segments for a remarkable gameplay: smooth illustrations, clever liveliness and simplest gameplay. This game has got millions of views in a very short time frame. So, you can play the game for free through web browser having no sign-up options.
Gameplay Description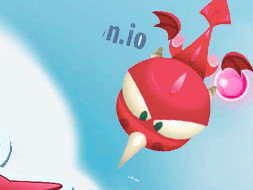 The game strategy is the simplest. You have to collect the gems and get top ranking in the game. You can get points through your dragon by gathering pink spheres spread all over the surface.
At the bottom of the screen, you can see a line. When that line fills you are awarded a next level in the game and horns gets a little longer. You can activate a safety circle around your dragon. This circle vanishes with time but helps you in surviving in the game. It also vanishes when you collect pink spheres.
There are some bonuses for you having a question mark sign with a golden color. The bonus can be activated whenever is the need in the game through space bar. You cannot pick the golden bonus if you already have unused. So, you can use the bonus in quick time so that you can collect a new one.
How to Play?
Start the game and pick a color for your dragon from the available options. There are locked skins as well for your dragons so you need to unlock them if you want to use them.
The mouse is used for the movement of your dragon. You can activate boost by clicking the left mouse button. Spacebar/button is used to activate your bonus. Play and improve your level to get more and more points.  Play and share with your friends and tell them you are the best beast in the arena. It can help you unlock dragon skins as well.