Who doesn't love to have some fun? It's always really relaxing and mind-blowing how a moment of fun can change your mind for greater good. Looking for having such an awesome source of fun? Stop all the nonsense tensions of your souls and jump into Nibbly – a very exciting game built in a combination of a funny environment.
Gameplay
Just like I said before, this game is quite the fun. You play as a funny character with never-ending hunger. All you have to do is to eat and get more powerful. The look and the experience are full of excitement and thrill.

The graphics are quite funny as well. The game features lots of foods, so don't get hungry while playing it! Your sole target is to survive the hunger arena and rule the leaderboard. Be the hungriest!
Controls in Nibbly.io
The game is quite simple to play, thanks to the simple controls.
Movement – Cursor [avatar will follow the cursor]
Shoot – Left-click (mouse) [bullet direction – towards your cursor]
Strategy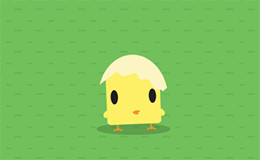 The only strategy here is to survive as long as possible while killing and eating your way to the top of the leaderboard. The more you eat and kill, the more point you earn.
When you spawn, you're on the first level. Your attacks aren't that powerful and your health isn't great as well. That's why it's important for you to farm as much food as possible. Avoid getting engaged in a face-to-face brawl, as it's quite sure that you'll lose the battle.
When an enemy dies in the arena that becomes a bunch of food. While you roam around the arena, make sure to grab your chance of the pile of food! However, be careful of other players so that they don't kill you just like that.
Once you have enough food, you can evolve to a new, improved level. It's the most important part of this game. It helps you become stronger and deadlier than before. Once you've evolved once or twice, you're safe to engage with other players.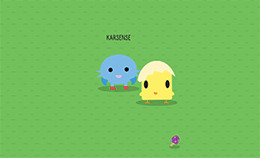 While shooting, don't forget to move around. A stationary target is the easiest kill. The bullets your avatar spews have a certain speed. But with your skill, it's quite easy to use them efficiently. Moreover, your kill gets you a bunch of delicious, precious food! At the starting of the game, you can even unlock better characters.
Don't forget to eat a lot and evolve that character for becoming the ultimate killing machine!