About Castle Glory.io
Castleglory is an amazing game by IO games which are very famous for their online browser games. If you have ever dreamed of being a king and having an army to protect your castle, this is the game where your dreams will come true.
Gameplay description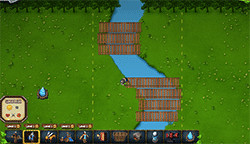 The basic idea of the game is to attack opponent's castle and defend your own castle. Build goldmine and woodcutter to increase the resources. Once you have enough resources start building defenses such as the walls to create hindrance for your army. To attack the opponent's castle create a power army with a combination of Horse men, archers, spearmen, Sword man and catapult. Make a huge army and then attack. The opponent will also produce an army to defend his castle.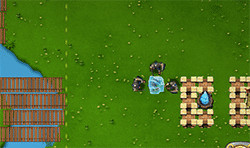 The game is to be played 1 vs. 1. Either you can join a game or create a game and let others join it. Moreover, it its taking time and there are no available players to play the game, you can play with the BOT.
But don't get too relaxed as the bot knows very well how to play and it can defeat you. Beware, you can get addicted to this game, as it is mind captivating. 
Controls to play the game
Use the mouse of your PC or laptop to play this game. You can view all the new items and army that can be made on the downside of the screen, click left to make them.