About Hexagor.io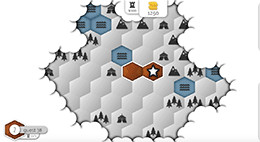 The games that use some sort of strategy features are always interesting to play. Hexagorio is based on such genre. There are a number of online games for such category but some of the astonishing features make it different from the others. These features not only make it different from the others but make it stand out from the others as well.
 The main key element that makes it awesome is that it does not have constant gameplay. Building some tiles and towers does not mean that you are free of any danger. Other players can attack your territory and grab your homeland. So, you need to keep your territory safe from the others. 
Gameplay Description
To play this amazing game, you need to understand the mechanics of Hexagor.io. There are a number of aspects you must know before playing
Attack
Defend 
Towers
Conquest
I am going to explain this one by one. If you want to do something in the game follow these ideas. Try to build a strong army and split them between tiles. Take half of your army with you while attacking some other territory. If your opponent has more army than you, you may lose. If you are under attack by some other player then just click on the tiles to throw troops to defend your homeland. Defending is more important than attacking in this game. Always keep in your mind!
Towers provide some extra defense to your territory and enable you to build conquest feature as well. Once conquest feature is enabled, you can conquer four tiles in different directions. Having this feature makes you a pro gamer!
How to Play?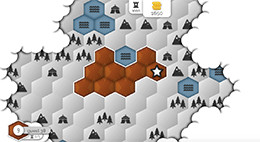 Hexgor.io has simple controls just like other io games. The action isn't constant like other io games and controls are not weird at all. You move across the map to conquer more hexagons with the help of keys W, S, A and D. This operation is doable with the mouse as well. Just click on the map and drag your mouse in any direction you want. By clicking spacebar will make you reset to your capital location if you are far from it. Actions are performed by clicking the left mouse key. Believe me, you are not going to get such simple controls in any other game! 
So, what are you waiting for? Just attack your opponents and tell them you have the strongest kingdom on the map. Stay Blessed and be happy!