About Matchy Matchy
The name quite suggests what the game will be about. Particularly, girls are obsessed with matching their shoes and jewelry with the outfits. And boys match their boots and watch with the clothes. However, this Matchy Matchy games is to do with candies. In this game by IO games, three or more candies of the same color are to be matched.
Gameplay description
Matchy Matchy is a game which can be played against the computer or a real online player from anywhere in the world. You will enter the name and then start the game. The game starts in a candy box which is filled with candies of different colors such as green blue yellow and etc. Select a candy and move it up, down or sideways in such a way that it makes 3 or more candies of the same color. The 3 candies should be in a row, line or diagonally. As this game is 2 player, the person who will gain most points quickly will be likely to win the game.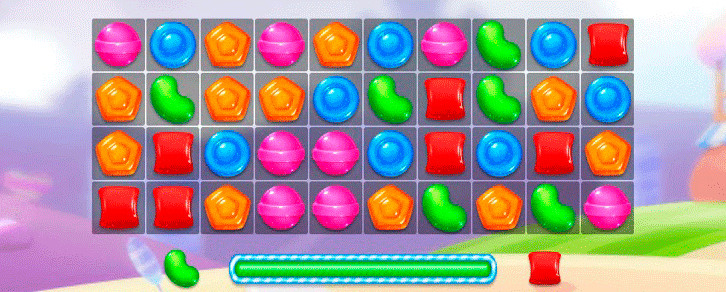 The game is colorful and will specially attract children as they are attract to different colors. However, the game is not limited to children only, everyone can play it. No matter if you are 80 years old, you may start the game and challenge a 20 year old.
Controls to play the game Matchy Matchy
The game very simple as it involves using a mouse. You may click left on the mouse and move it in the direction you want to swap/take your candy to. Now it's time for you to make the most matching candies in a line, row or diagonally.