About Narwhale.io
If you've never played Narwhale game, you are sure missing a whole lot, this game is seasoned with fun, actions, and suspense. It demonstrates a fighting concept where enemies (friendly Narwhales) are confronted and sliced into half. Narwhale.io is an incredible internet game that keeps you readily engaged and entertained. The rule of the game is super simple and easy – anybody can play it, it features various models, with multiplayer option, plus, you get to switch between different modes. While playing, you can select your weapon or use the Narwhal horn as your weapon –for chopping off other narwhales. I am personally motivated by the objective of the game because it allows you to express aggression and confront your confronters. 


How to get started? You simply require a smartphone, PC or palmtop to download the app, the app only occupies approximately 24MB of memory space, then, on your Wi-Fi network or internet access to play.
How to play Narwhale.io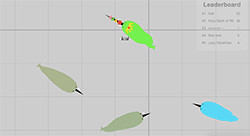 The concept of this game is quite simple, your mission is to cut other Narwhales in halves, and making sure you are not killed in the process. You are rewarded with numerous stat buff for every time you pierce an enemy, the stat buffs to gain includes; faster turning, stamina, movement speed, a stronger horn and more. You must always stay mindful of your opponents' horn, with the understanding that you might be sliced into half if you make contact with their horns. Alternatively, try to barge into them with your head, thereby initiating a crash that will cause everyone, including you to bounce off, that way, you prevent them from launching an assault on you.
Controls for Narwhale io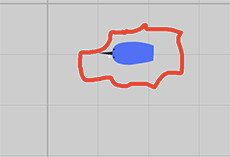 With your mouse you can navigate to any direction, the cursor helps you move your character while playing the game, and click on the left button of your mouse to thrust your enemies.
Narwhaleio is an easy-peasy piece you can use to relax, and have fun at leisure –the action scenes will certainly take you aflutter. Also, this game is unblocked in schools.