About Bruh.io
Some of us like fighting, however, some of us love fighting and have passion to play games that involve fighting. Bruh io is an arcade game in which players fight to become the one who is top on the score board of the game. Play Bruh.io and fight against all odds.

Gameplay description
Choose a gun and player's skin from a wide range and start the game. The game starts in the streets where everyone is shooting each other. Protect yourself from the bullets and shoot others by hiding behind the houses. Keep on moving fast so the players cannot hit you. Find new guns and items around the street to use them. The game will end once all players are dead and 1 is left alive who is the winner. So the aim of this game is to kill everyone and be the last one who is alive on the street.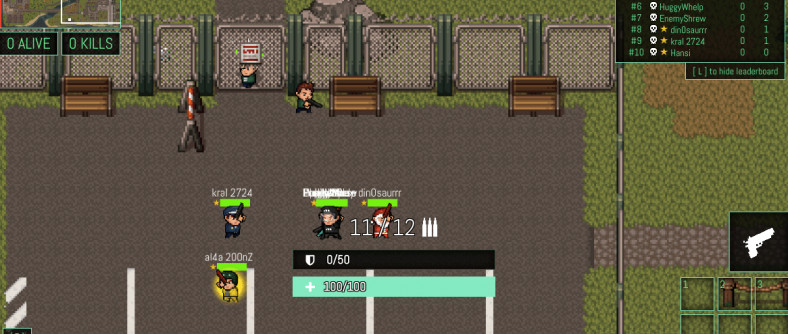 If you want to save your data and scores, you can login and register yourself to the game. So the next time when you will play this game your scores will be there on the score board.
Controls to play the game Bruhio
To move the gun may you can either use the keyboards keys "W, A, S, D" or use the arrow keys. To set the aim of your gun use the mouse and to shoot click left on the mouse. If bullets are finished in the gun you can reload the gun by pressing R. Pick items from the map by pressing the E key.