About S0urce.io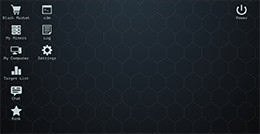 S0urce.io is an online game by IO games. Like all previous games this game is also very engaging and fun to play. This game is different from all other games as it is a hacking game.
If you love hacking and have the skills to do so, this game is best for you. Play it and show you inner hidden hacking talent.
Gameplay description
S0urce.io is a game in which you hack other people's computers and break their firewalls. You might be getting anxious now. But do not worry this is not actual hacking, it's just a game. A simulated hacking game. As the game starts you hack into other people profile and if you are successful doing this you will earn the bit coins. The bit coins are the in game coins which will help you buy incentives that will help you code quickly.

The game requires the user to type extremely fast to code and break the codes. If you are a slow typing person, you might fail for a new times until you actually know what's cooking in the game. As you are hacking, other online players will also be hacking into you so make your moves quickly and efficiently. There might be times when you will fail but do not lose hope. With practice you can become a cool hacker.
Controls to play the game
Use the mouse of your PC or laptop to make the clicks. Use the keyboard's keys to do all the hacking work.