About Game
Nend io is an adventure game where you find yourself moving across the city and collect some useful objects. All you need to do is to select a customizable character and a name for him. Do whatever you want to be rich. This is what about this game.
Gameplay Description
In Nend.io you need to move across the inner city and collect your powers and money to live a happy life. Be rich no matter what you do for this. Be a robber or snatch money from your enemies to live a happy life. You can find some employment as well.

Avoid all your enemies and earn a healthy cash to make your life comfortable. You will be able to catch some money along the roads. Grab the money and use it for the upgrading of your skills like sleeping, strength, speed and computing. Beware of all your enemies as they are real players so they can kill you anytime. Same is the case for you. You can snatch their money and powers to fulfill your needs. The money can make you buy a comfortable home to live. The challenge is never going to end so you can adopt a baby who can continue your legacy and make use of your money.
How to Play?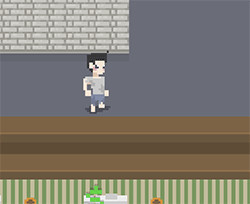 There is no difficulty for a newbie to play the game as the arrows near your character shows you the right direction of your destination. You just need to follow the arrow and walk. To move your character WASD keys are used and you do not need to press any button to collect miner on the roads. Move your character over the money icon and that is it. You will find that money in your account.
Play this beautiful adventure game and tell the world how compatible you are.
Be happy and stay blessed!