About Sharkz.io
There are quite a number of games based on underwater environments. Some of them are Oceanar.io and Deeeep.io. Sharkz.io is another underwater game with is quite challenging and fun to play. As with most underwater games, the goal is to dominate the habitat.

In Sharkz.io, you are a shark, and your goal is to kill other sea animals. The shark is a very powerful animal, and you get that power as a player of Sharkz.io. You get to control your shark to move skillfully in the waters and prey on other players. Other players will also try to prey on you, so you should be ready to conquer and dominate.
Game description
As you feed on other players, your shark gets bigger. The bigger your shark is, the stronger it is and the better it is equipped to feed on other players. So your goal should be to feed on as many sea animals as possible. You get to be merciless and exude the strength of a shark in this game.
You can also enhance the abilities of your shark by as you proceed in the game. The different sea animals in the game are equipped with different abilities, so you should be mindful of the abilities of your opponents which are every other animal at sea. Bigger animals can easily eat your shark, so you should stay away from bigger animals.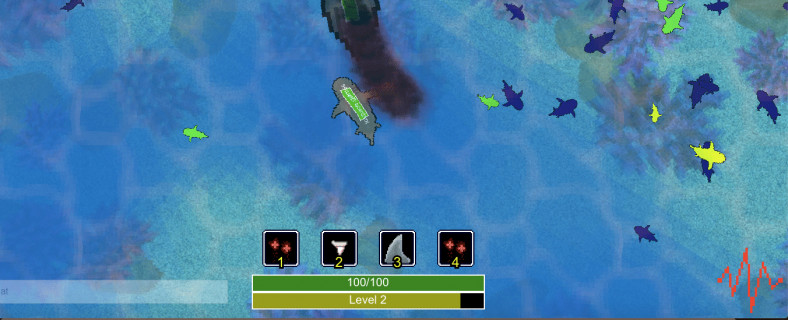 As you kill other sea animals, you earn points which you can spend on boosting your abilities. You can spend your earned points to improve your shark's health regeneration system also. You can also access new levels as you go.
The mouse is the control tool of this game, and you can move around with it. You can also use the keyboard keys 1 to 4.