About Warbot.io Game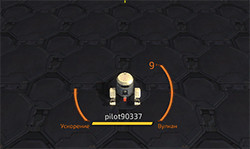 Warbot io is a free, online robot battle game. It has got a real Sci-Fi feel to it which makes it a very fun game to play. All you have to do is take down enemy robots and rule the arena. The game can be played among several players, each aiming for the highest rank. The power-ups and rewards scattered in the arena upgrade your performance. The interface of Warbot.io is smooth and realistic which makes it one of the easiest to play robot battle games.
Gameplay
Every player is initially given the VulcanBot to fight. This bot is hence free for all. Once in the arena, the screen will depict ranks of all the players currently in the battlefield. You have to collect all the gold coins and rewards that are placed over the arena. The more gold you possess, the more bots you can unlock to fight with.
While in the battle field, you have to be vigilant and on your mark at all times.  Opponents can attack from any direction. You will have a small map indicating vicinity of your opponents so that you know where to take aim. The higher the number of kills you make, the higher your rank in the game.

There are holes placed in the field, and you have to be wary of not falling into one. You can also boost your speed in order to chase an opponent or run away from danger. But you have to be careful because the booster can run out and will take time to reset. Same goes for your ammunition.
Controls
You can control the movement of your bot with W,S, A and D. Spacebar can boost your speed. To aim, you have to correctly direct your weapon at the target. For this, use the arrows of your keyboard. Left click on the mouse, or tap on keypad of your laptop will help you fire the shots.