About ShellShock.io
Shell Shockers is an emerging game by IO games brought about by the Egg and Dairy Ministry of Belarus. The game is mild themed with grey being the main color. The basic idea of the game is to kill the eggs.
Gameplay description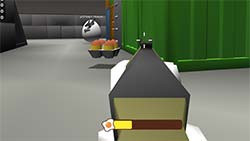 The game starts off by entering the nickname and selecting the egg with a gun. Every egg has a gun which has different levels of damage, accuracy, fire rate and range. Once the game starts, you have to hide your egg behind certain objects meanwhile aim for other user's eggs and shoot them. The grenades can be collected while playing and thrown from a distance. Make sure to look at all four sides when playing because your enemy might be hiding nearby as you are.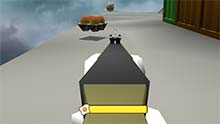 The game is very fun to play as it involves real players from all other the world rather than just playing with the computer. The game can be played individually and as well as in teams. In team mode, you are allocated either to a red or blue team. And you crack the eggs of the opponent team along with your team. There is a status bar at the left of the screen showing the eggs cracked. And on the left it shows the score board. Let's buckle up and strive to reach the top.
Controls to play
The game is to be played using a mouse and a keyboard. Use the keys "W, S, A, D" to move the egg. Press space bar to jump. Press shift or left click mouse to aim. To reload the gun press "R". To swap it press "E" and to throw the grenade press "Q".